President's Message
---
In today's uncertain market environment, business managers know one thing with certainty: never before has the pace of change been so rapid. The contours of the global economy are changing. Markets that sustained the growth of businesses in the past are not necessarily the ones that will sustain growth in the future. Far-reaching regulatory reforms and government interventions are re-defining the parameters of competition in nearly every industry. The accelerating pace of progress in scientific discovery and technological innovation is changing the way corporations pursue innovation and the approach they take to intellectual property strategy. The organizational boundaries in product development, manufacturing, marketing, and delivery extend well beyond the walls of any one company, posing complex management challenges.
At MSA, we are committed to helping clients navigate the complexities of today's operating environment and succeed in their business. We are proud of the close relationships we have forged with longstanding clients and an expanding number of new clients. Clients rely on us to present an objective view of the macro-level dynamics shaping developments in particular industries as well as the micro-level opportunities revealed by market research. They also rely on us to help them communicate and position themselves with important external as well as internal audiences.
The foundation of any strong company is its employees. MSA is fortunate to have a group of highly-talented and dedicated employees, but what really sets us apart is an exceptional level of teamwork. It enables us to leverage the collective wisdom of a diverse set of individuals in order to present our clients with our best ideas. It also enables us to mobilize the power of teamwork to seamlessly int egrate the work of multiple individuals in order to meet tight deadlines. Our clients, therefore, benefit from the personalized service that a boutique firm like MSA can provide while being reassured that MSA's team-based approach provides the depth required to fully service their needs. The power of teamwork may seem like a cliché, but we believe in it at MSA, and it works.



Chris Vickrey
President MSA Partners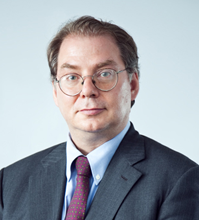 Chris Vickrey
President
Chris joined MSA in 2001. Even before becoming president in 2004, Chris was the driving force behind the successful launch of MSA's life sciences division. For MSA's own publications and on behalf of clients, he has interviewed hundreds of biopharmaceutical executives, academic researchers, and government officials on issues ranging from business strategy to scientific discovery and public policy.
Prior to joining MSA, Chris had extensive experience in the financial services industry in both Japan and the US, working at a predecessor institution of today's JPMorgan Chase, where he eventually headed the bank's emerging markets group in Tokyo. Chris has BA/MA degrees in economics from Boston University and an MBA in finance from Columbia University. He also studied at Waseda University in Tokyo and is fluent in Japanese.
Copyright © MSAPR Partners - Site Development AlpineWeb Design