Positioning
---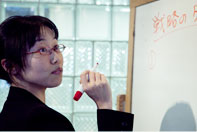 As a positioning support services provider, MSA helps Japanese and American businesses position themselves and/or their products and generate exposure in their target foreign market. Because of the differences in dynamics between the US and Japanese markets, a strategy that succeeds in the one may not work so well in the other. If a company wishes to compete effectively in the target foreign market, an understanding of these differences is paramount. In light of these differences, MSA offers four types of positioning services: outreach, liaison, point, and principal.
Outreach services consist of media relations and event planning.
Liaison services entail hiring and/or working very closely with a public relations, an advertising, and/or a marketing agency to make sure our client's needs are clearly understood, as well as to ensure appropriateness and effectiveness.
Point services are for public relations, marketing and advertising firms who would like assistance in positioning their clients or promoting their clients' products in the other respective market.
Principal services include program development and strategic planning. MSA researches markets and public opinion and helps its clients develop a strategic program for positioning itself and/or promoting its product(s).
Copyright © MSAPR Partners - Site Development AlpineWeb Design